Ali Shahbaz (SDPI – Pakistan) speaks at UN PGA's high-level thematic debate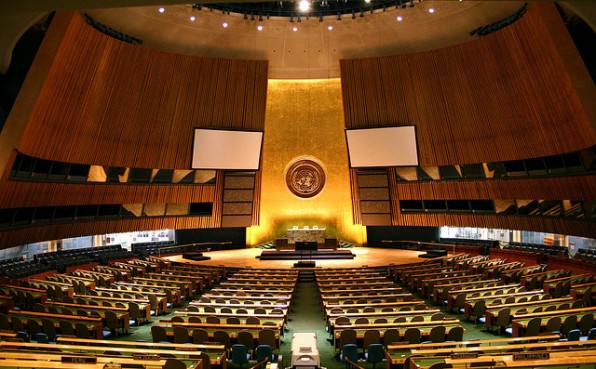 Member of the Southern Voice network, Mr Ali Shahbaz, Sustainable Development Policy Institute – Pakistan, was selected by the President of the UN General Assembly to serve as a panelist in the discussion on "Galvanizing support of regional and subregional organizations for the implementation of a transformative post-2015 development agenda" in the high-level thematic debate on Strengthening Cooperation between the UN & Regional & Sub-regional Organizations. The debate took place on 4 May 2015 at United Nations Headquarters in New York.
Shahbaz, who is the Youth Ambassador of Sustainable Development Policy Institute (SDPI) – Pakistan, stressed that the Post-2015 agenda is more of a mass consciousness rather than a development framework, and that it would involve the participation of all stakeholder groups to ensure success.
For only Shahbaz's participation: watch video from 02:11:00 to 02:19:25
786 total views, 1 views today