Debapriya Bhattacharya joins E15 Theme Leader Meeting, Geneva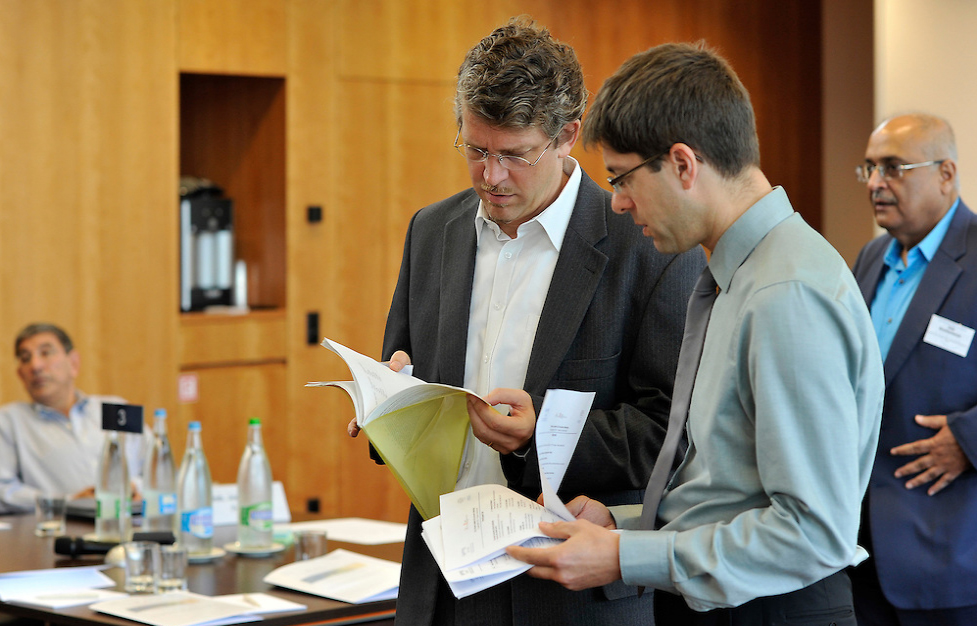 Dr Debapriya Bhattacharya recently joined the E15 Theme Leader Meeting on 3 September 2015 in Geneva, as a member of the E15 Expert Thematic Group on Trade, Finance and Development.
The invitation-only event brought together Theme Leaders, Conveners, Co-conveners, and Group Managers from the eighteen E15 Expert Groups and Task Forces.
Group discussions, led by the Principal Conveners of the E15Initiative Ricardo Meléndez-Ortiz (Chief Executive of ICTSD) and Richard Samans (Managing Director and Member of the Managing Board at World Economic Forum), focused on identifying the most significant policy proposals from each group and on prioritising and preparing them for dissemination beginning late 2015 and continuing into 2016 and 2017.
584 total views, 1 views today