SV's Chair attends Global Forum on Development at OECD, Paris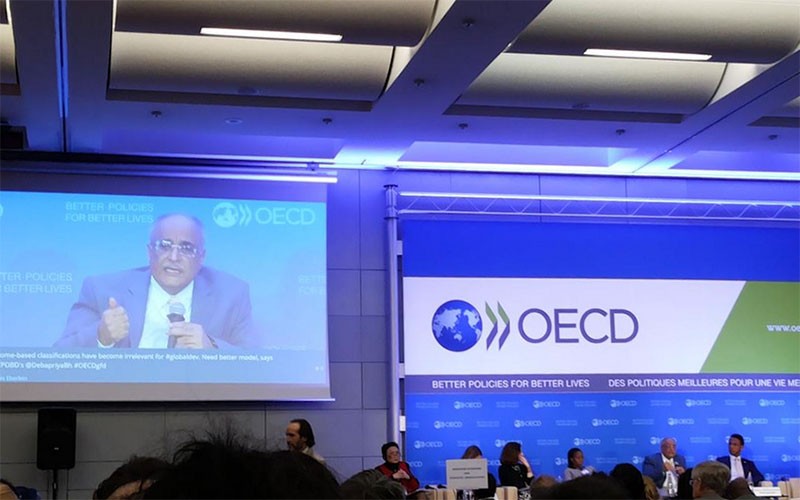 Dr Debapriya Bhattacharya, Chair of Southern Voice on Post-MDGs argued whether the global data system is fit for the developing countries while addressing the event "Making Countries Fit for the Post-2015 Development Agenda" at OECD on 30 March 2015, in Paris, France.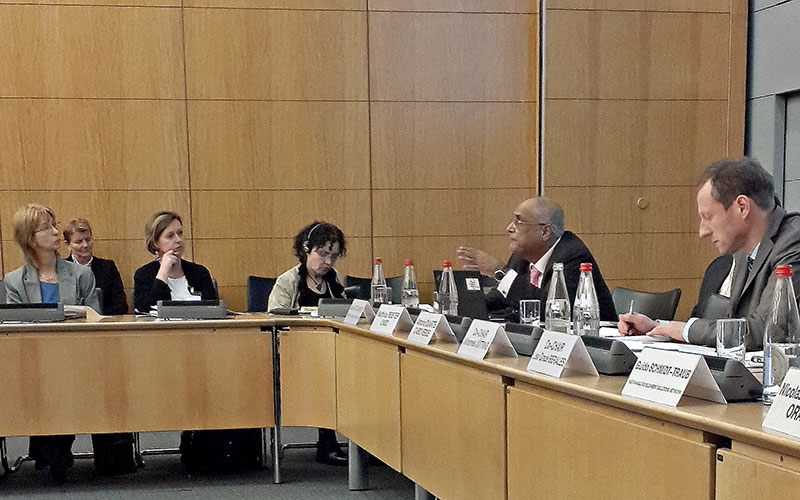 In his keynote presentation on "Making Countries Fit in Data Use: What is really needed?" Dr Bhattacharya underscored that the international development framework also must take cognisance of national context of the developing countries.
The event discussed how the Sustainable Development Goals (SDGs) will require responsive statistical systems with the capacity to track the development progress of countries across a much broader spectrum of development challenges.
Despite the need, the National Statistical Systems (NSS), particularly those from developing countries, are still facing considerable challenges in delivering quality statistical information, even today, without the upcoming mandate.
Participants underscored that developing countries require substantial support to build and sustain effective capacity to produce more high quality statistics and create effective data dissemination mechanisms to ensure that the right information is provided for better policymaking.
Panellists at the event included Mr Antonio Duarte Instituto Nacional de Estatística de Cabo Verde; Mr Guido Schmidt-Traub, Sustainable Development Solutions Network; Mr Nicolas de Cordes, Orange, Ms Jessica Brinton, Bill & Melinda Gates Foundation and Mr Neil Fantom, World Bank. CPD Executive Director Professor Mustafizur Rahman also attended the discussion.
Based on respective experiences, the panellists discussed capacity building for data revolution-driven era, lessons from the MDG exercise to ensure better monitoring and reporting for the SDGs, partnerships between the traditional and non-traditional actors at the country-level to produce more and better data, required national and international resources and funding mechanisms.
The discussion also covered the roles foundations could play to help achieve sustainable development.
On 1 April, Dr Bhattacharya also addressed the session on "Needs & Challenges in Financing for Development," which commenced with an overview of the magnitude of the needs in financing for development, including action on climate change.
The panel discussion touched upon issues including tax, investment, development co-operation, synergies between financing for development and climate finance, remittances.
Among the panellists were Ralava Beboarimisa, Minister of Environment, Madagascar; Julie Morrow, Head of Communications and Reporting, Novartis Foundation; Imelda Nicolas, Secretary, Commission on Filipinos Overseas (CFO), Philippines; Pascal Saint-Amans, Director, OECD Centre for Tax Policy and Administration.
Simon Maxwell, Senior Research Associate, Overseas Development Institute moderated the session.
1,105 total views, 1 views today