Debapriya Bhattacharya underscores implementation challenges of post-2015 Int'l Development Framework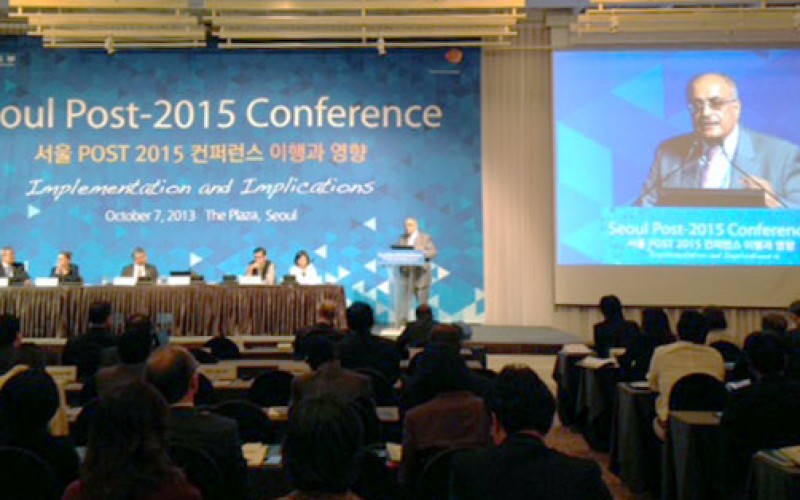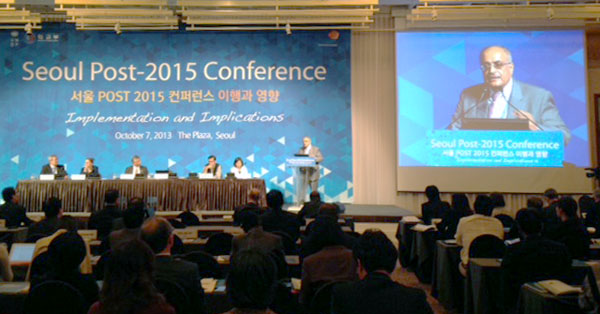 CPD Distinguished Fellow Dr Debapriya Bhattacharya, also Chair of Southern Voice on Post-MDG International Development Goals, made a presentation on "Post-2015 International Development Framework: Challenges of Implementation" at the Seoul Post-2015 Conference: Implementation and Implications.
The conference was jointly organised by the United Nations Development Programme (UNDP) and the Government of the Republic of Korea in the Plaza Grand Ballroom, Seoul, Korea, on 7 October 2013.
This conference provided a space for a diverse range of leading stakeholders (governmental and non-governmental) to discuss the political, analytical and technical implementation challenges that need to be addressed if governments around the world agree to build an ambitious and robust framework. The focus was on the lessons learned in the implementation of other international development agendas, such as the MDG Acceleration Framework and the Global Partnership for Effective Development Cooperation.
A synthesis document will be prepared to inform the on-going deliberations of the work of the Open Working Group (OWG) and Expert Committee on Sustainable Financing.
The meeting took place in the wake of the September 2013 General Assembly, the outcomes of which will inform the discussions. It also preceded the 7th Seoul ODA International Conference, hosted by the Korean Government, on 8 October 2013, which focused on the role of ODA in realising the Global Development Goals of post-2015.
893 total views, 1 views today