SDGs have hit the ground running, but global environment is not supportive – says SV's Chair at the HLPF of the UN, New York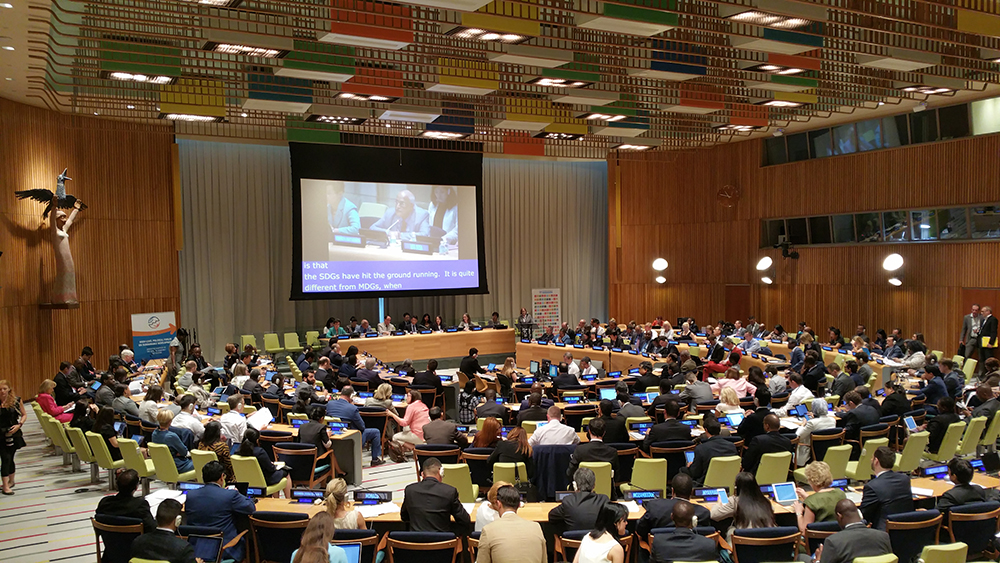 Opening plenary, High Level Political Forum at the UN, New York –
While the SDGs have hit the ground running and countries have already geared up to implement the 2030 Agenda for Sustainable Development, the bad news is that the current global policy environment is a drag on the effective implementation of the agenda at country level – observed Chair of Southern Voice, Dr Debapriya Bhattacharya. Bhattacharya, who is also a Distinguished Fellow at the Centre for Policy Dialogue (CPD), flagged that while most countries have integrated SDGs into their national plans, they continue to face challenges in areas such as institutional capacity, availability of financial resources and access to necessary data and information. Moreover, the global economy is presently experiencing faltering economic growth, rising inequality, new pandemics and dearth of peace and security. In this context, he emphasised the need to ameliorate the global economic governance to bolster country level delivery of SDGs.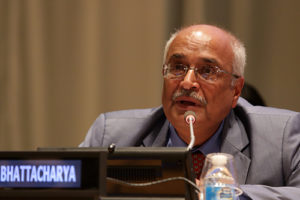 Bhattacharya was speaking at the first annual review by the UN as regards progress in implementation of the SDGs. Earlier, Wu Hongbo, UN Under Secretary General (USG) for Economic and Social Affairs presented the 2016 SDG Progress Report on behalf of the UN Secretary General. Presenting the report, USG Hongbo pointed out the importance of political leadership in delivering the new global agenda.
The other panelist at the session, Christiana Figueres, former Executive Secretary of the United Nations Framework Convention for Climate Change (UNFCCC), stressed on the need to have a strong baseline for expediting the implementation of the 2030 Agenda.
The session was chaired by Oh Joon, Permanent Representative of the Republic of Korea to the UN and President of Economic and Social Council of the United Nations (ECOSOC).
1,930 total views, 1 views today