Southern Voice joins PCSD partnership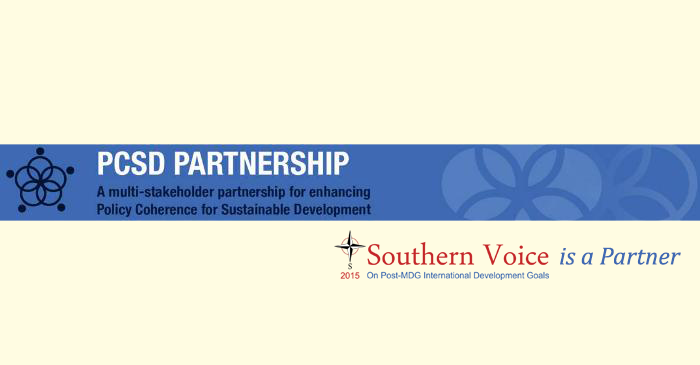 Southern Voice is pleased to join the PCSD Partnership – a multi-stakeholder platform for enhancing policy coherence for sustainable development. The Organisation for Economic Co-operation and Development (OECD), Center for Global Development (CGD), International Institute for Sustainable Development (IISD) and German Development Institute (DIE) are among the 30 partners of the initiative.
Southern Voice will contribute its unique perspectives from the Global South by,
producing evidence-based research and analysis on

operationalising coherence among institutions of global governance, and exploring ways to attain policy and institutional coherence
achieving coherence at the national level

building awareness on the issue of coherence in sustainable development (e.g. SDG targets 17.13-17.15) through outreach activities and
writing blogs on the follow up and review activities related to coherence in countries of the Global South.
The engagement of Southern Voice will not only enable Southern perspectives to resonate in the global arena, but will also pose important opportunities for the network to enrich its research and outreach portfolio, by adding "coherence and sustainable development" to its work plan.
272 total views, 1 views today