Southern Voice prepares medium-term organisational strategy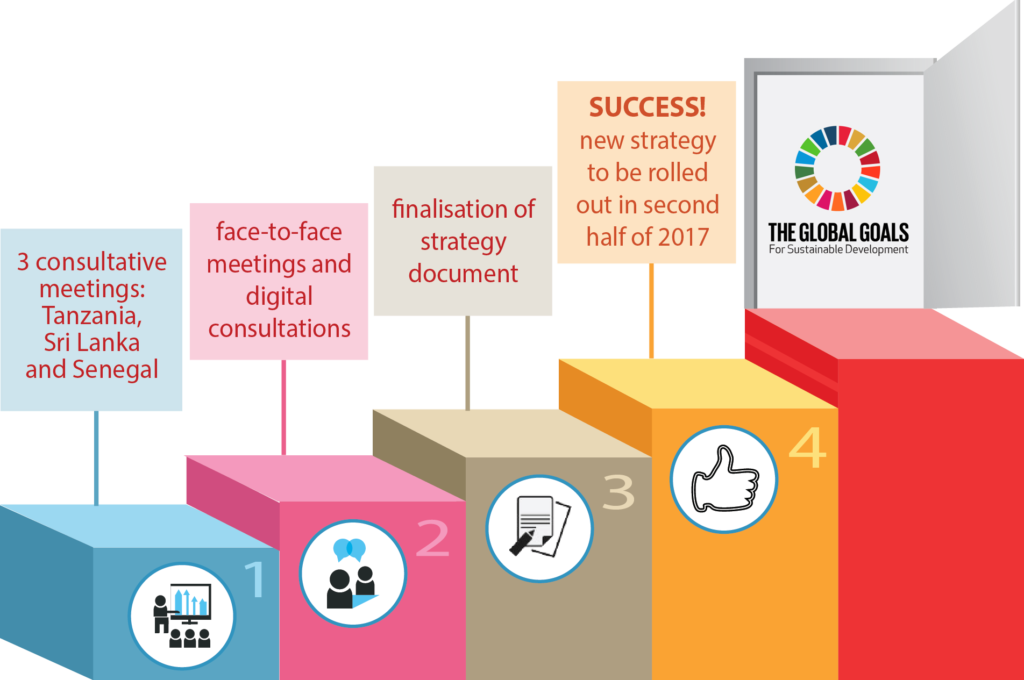 Southern Voice on Post-MDG International Development Goals (Southern Voice) is currently at a crossroads regarding its institutional development. In this regard, Southern Voice has been working on articulating an organisational strategic framework for the next five years. This exercise allows the network to revisit its governance structure and operational modalities as well as to redefine its future research agenda in the context of the new international development agenda.
The facilitated process of preparing the strategy document involved face-to-face meetings and digital consultations with network members and partners. As a part of the exercise, consultative meetings were held in Dar es Salaam, Tanzania (October 2015), Negombo, Sri Lanka (August 2016) and Dakar, Senegal (November 2016).
The Hewlett Foundation has generously underwritten the process.
The new strategy of the Southern Voice network is expected to be rolled out in the second half of 2017.
675 total views, 1 views today