CPR and Embassy of France organise COP21 dialogue in New Delhi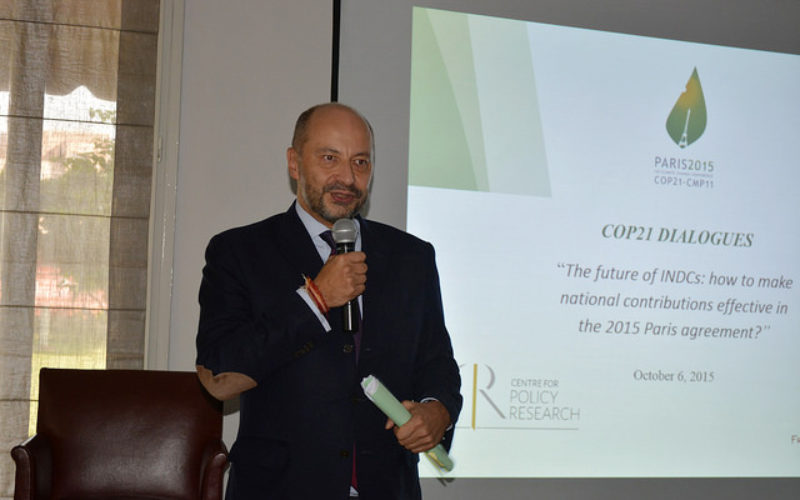 Centre for Policy Research (CPR), a partner organisation of Southern Voice, organised the seventh conference of the monthly seminar series captioned "The Road to Paris: COP21 Dialogues" in collaboration with the Embassy of France in India. The discussion took place on 6 October 2015 in New Delhi.
The seminar series explored the future of INDCs along with how to make national contributions effective in the 2015 Paris agreement.
451 total views, 1 views today