CSTEP-NITI Aayog workshop on developing sustainable cities in India at New Delhi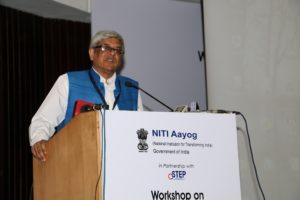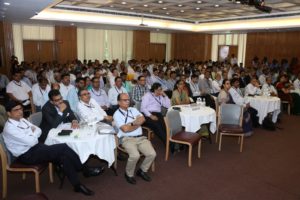 The Centre for Study of Science, Technology and Policy (CSTEP), Bengaluru, partnered with NITI Aayog to organise the workshop titled Transforming Urban India: Developing Smart and Sustainable Cities. CSTEP was the knowledge partner of the workshop, which took place on 2 September 2015 at India International Centre in New Delhi. 
The workshop was also the occasion to launch CSTEP's report proposing a Reference Framework for Smart Cities, indicating sustainable ways of city planning for practitioners and theorists. The Framework is based on the following four guiding principles that are derived from UN's draft SDGs: 1) Well-being; 2) Equity; 3) Efficiency; and 4) Foresight.
The workshop, which was attended by more than 250 participants comprising State Governments, Urban Local Bodies (ULBs), Central Government Ministries, experts, academia and the private sector, was chaired by Mr Bibek Debroy, Member NITI Aayog. Mrs Sindhushree Khullar CEO, NITI Aayog and Dr V.S. Arunachalam, chairman CSTEP addressed the participants. Dr Sameer Sharma, Additional Secretary, Ministry of Urban Development made a presentation on Smart Cities Mission Guidelines.
414 total views, 1 views today